The Problem
If a horse has a hock injury or bed sore, repeated lying down can aggravate it and prevent healing. Some sores just become larger and/or deeper.
The healing process cannot take place unless a protective layer is placed between the ground and the skin.

Go to "About Us" to see how this hock looks today.
Hock Shield, the Solution to Hock Sores
The Hock Shield is a custom fit hock protector designed to STAY IN PLACE to prevent and heal hock sores.
The Hock Shield comes in two adjustable sizes for a perfect fit. The Hock Shield Ultra comes in four sizes. This light weight, non-restrictive boot is made of ultra-thin neoprene to provide that constant barrier your horse needs.
Do they really stay on?
YES! We stand behind our product so for any reason you are not completely satisfied, your money will be refunded.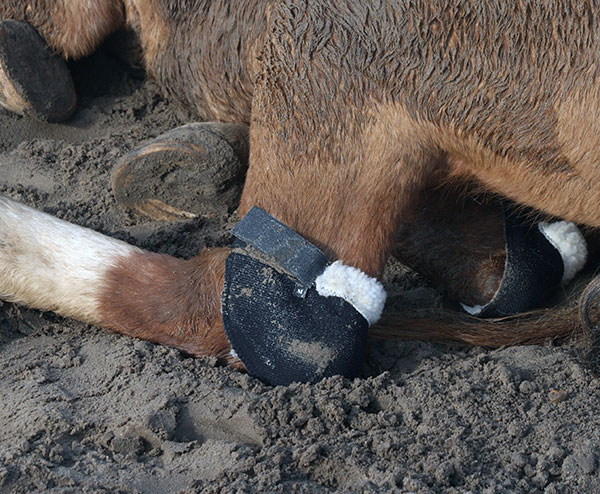 30-day Satisfaction Guarantee
Patent #8,132,543
Hit the Product Info tab on the menu bar above to read Hock Shield user "Testimonials".